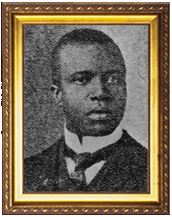 RAG,BLUES,HOT…



A FORMIDABLE SELECTION OF EVERGREENS ON CD! SEE DETAILS UNDER ABOUT ME!!!


The JRO was constituted in 2002 in Trieste, in the north east corner of Italy, by percussionist Livio Laurenti, who gathered together 11fine young local musicians to form one of the very few large ensembles world-wide who perform ragtime and tunes of the twenties. The orchestra is composed of:
two violins, viola, cello, double bass, flute, clarinet, trumpet, trombone, tuba, piano and percussion.

Ragtime is music of a jolly nature which was very popular during the first 20 years of the twentieth century.By all means it should be regarded as the first and most important popular music style of North America derived from European classical structures.

It must be noted that all musicians are accomplished conservatory graduates who have a classical background. Only in two or three cases had they had any prior exposure to the ragtime and early swing styles so that their interpretation of Joplin's and others' tunes has an unusual and catchy old-European flavour.

Thus the programme is sort of a journey back into American entertainment music from 1899 till the late Twenties, with the first examples of orchestral jazz.

The JRO has played extensively in Northern Italy - Vicenza Jazz Festival 2004 , Pino Torinese Jazz Festival 2006 - and Hungary - Kecskemet Jazz festival 2005 - where audiences have always received them with great enthusiasm.

American jazz pianist, composer and arranger Uri Caine , foremost critic and historian of jazz Dan Morgenstern have expressed words of appreciation and encouragement for our activity.Gunther Schuller great composer and leader has also paid his sincere compliments ( see under " About Me" ).
Visit our BLOG and find out some comments gathered throughout the years !